La Ivan Illich The Public School, San Juan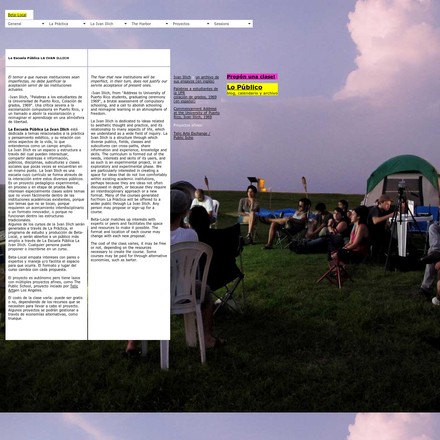 El temor a que nuevas instituciones sean imperfectas, no debe justificar la aceptación servil de las instituciones actuales. -Ivan Illich, "Palabras a los estudiantes de la Universidad de Puerto Rico, Colación de grados, 1969". Una crítica severa a la escolariazión compulsoria en Puerto Rico, y un llamado a abolir la escolarización y reimaginar el aprendizaje en una atmósfera de libertad.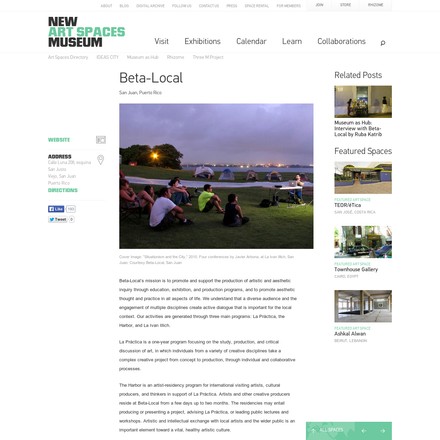 Beta-Local's mission is to promote and support the production of artistic and aesthetic inquiry through education, exhibition, and production programs, and to promote aesthetic thought and practice in all aspects of life. We understand that a diverse audience and the engagement of multiple disciplines create active dialogue that is important for the local context.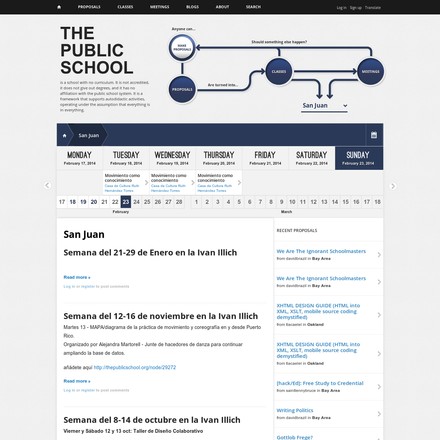 is a school with no curriculum. It is not accredited, it does not give out degrees, and it has no affiliation with the public school system. It is a framework that supports autodidactic activities, operating under the assumption that everything is in everything.