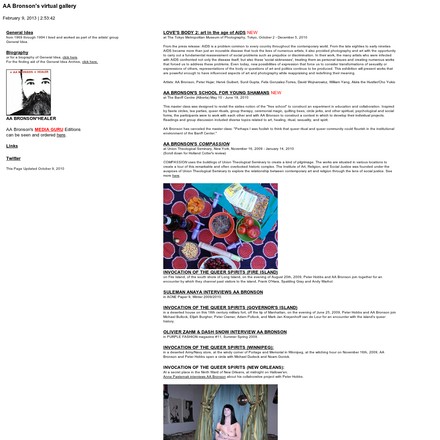 at The Tokyo Metropolitan Museum of Photography, Tokyo, October 2 - December 5, 2010LOVE'S BODY 2: art in the age of AIDS NEW From the press release: AIDS is a problem common to every country throughout the contemporary world.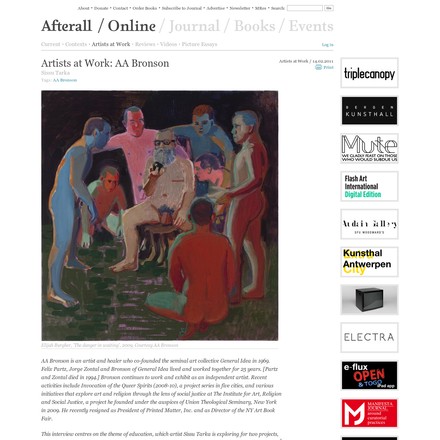 AA Bronson is an artist and healer who co-founded the seminal art collective General Idea in 1969. Felix Partz, Jorge Zontal and Bronson of General Idea lived and worked together for 25 years. [Partz and Zontal died in 1994.] Bronson continues to work and exhibit as an independent artist.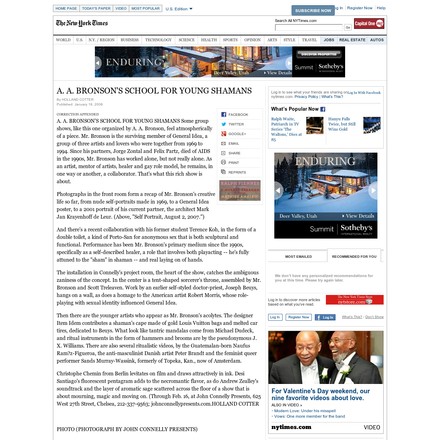 A. A. BRONSON'S SCHOOL FOR YOUNG SHAMANS Some group shows, like this one organized by A. A. Bronson, feel atmospherically of a piece. Mr. Bronson is the surviving member of General Idea, a group of three artists and lovers who were together from 1969 to 1994.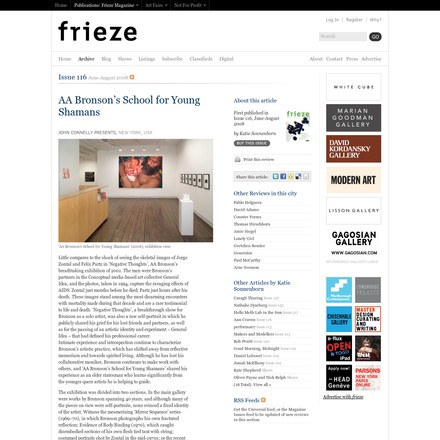 AA Bronson's School for Young Shamans John Connelly Presents, New York, USA Little compares to the shock of seeing the skeletal images of Jorge Zontal and Felix Partz in 'Negative Thoughts', AA Bronson's breathtaking exhibition of 2001.